News
News

11.2014
SAME DAY SERVICE
We are pleased to offer a Same Day Service for 17th Edition test equipment. Plan ahead and get your precious kit calibrated and back in service on the same day.
Contact us for a competitive quote and we'll book you in to suit your priorities.
---

11.2014
CALIBRATION TRACKING AND CERTIFICATES
All our customers can now take advantage of our free secure storage and retrieval system for their calibration certificates. You can also track the status of any of your calibrations at the click of your mouse. Why not let Pennine take the strain when it comes to looking after your calibration certificates?
We can have you up and running within 48 hours, so if you're interested just get in touch >
---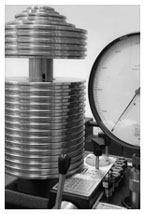 11.2014
UNDER PRESSURE?
Our Pressure Laboratory celebrated its first anniversary in August when it was assessed by UKAS along with our other 3 UKAS Laboratories. We offer UKAS pressure calibrations from 1 bar to 2750 bar.
Our Pressure Lab complements our Dimensional, Acoustic and Temperature Laboratories. Make Pennine your one stop shop for all your UKAS calibrations.
---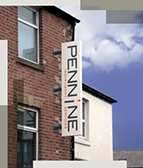 07.2014
ACHIEVING APPROVAL
We are now extremely pleased to announce that we have officially gained approval to ISO 14001:2004 Environmental Management Standard and BS OHSAS 18001:2007 Occupational Health and Safety standard on the 27th March 2013. View Certificate >

Pennine Instruments have always worked towards being a responsible calibration company:
• We have embraced safe working policies
• We have always put our customers first
• We have always respected the environment
Along with our UKAS accreditation and ISO 9001:2008 Quality management standard demonstrates Pennine's commitment to the environment, safety and quality.

Benefits
14001
Publicly demonstrate our environmental commitment and ensures our performance is managed and improved
Helps us make better use of our resources, keeping our costs and prices down


Demonstrates our emphasis on environmentally friendly organisations
18001
Helps us contribute to a healthier working environment 

Helps reduce accidents, employee illness and lost time.
Provides a robust system to maintain and continually improve health and safety.
9001

It gives both you and us an improved service offering 

Helps us increase customer satisfaction levels
Provides a clear demonstration of our commitment to quality.
Assists us in meeting your requirements - especially where certification to the above standards are a contractual requirement.
---

05.2013
A POWERFUL NEW FACILITY
Pennine Instrument Services Limited is now able to offer an NPL traceable calibration service for microwave and R.F. instrumentation. Both passive and captive devices can be calibrated up to frequency of 18 GHz.

The new facility includes calibration services within the areas of power, voltage, voltage reflection coefficient, phase modulation, amplitude modulation and frequency modulation.

Specific categories of instrumentation that are within the capabilities of the R.F. laboratory include distortion, power sensors, spectrum analysers, network analysers, signal generators, power meters, power supplies, adaptors and attenuators.

Request a quote >
---
07.2012
OPEN FOR UK BUSINESS
Pennine want to make your life easier when it comes around to having your instruments calibrated. We now offer a collection and delivery service throughout Great Britain, excluding the Scottish Highlands. We offer free, or preferential overnight courier rates, to collect and return your equipment using TNT. All of our collections and deliveries will fall within one of three impressive and highly competitive categories:

1. All collections and deliveries within a 40 mile radius of Sheffield are free of charge - managed by our company vehicles

2. For orders over £100 + vat and outside the 40 mile radius – free collect and deliver – using TNT

3. For orders less than £100 + vat and outside the 40 mile radius only £15.00 for both collect AND delivery – using TNT

This ensures that Pennine are able offer a truly competitive, national calibration service, giving you a fantastic opportunity to combine a quality orientated, highly efficient and effective calibration service, with a very competitive pricing structure. We want to ensure that your company reaps the benefits. Enter your details here to book a collection.
---